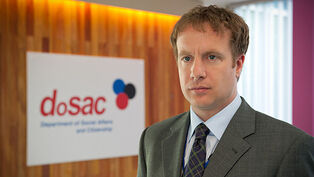 Fergus Williams is a member of the Junior "inbetweener" Party in the coalition, and a Junior Minister within the coalition.
Series 4 
in series 4 the character quite frequently clashes with his tory counterpart Peter Mannion who believes is outdated and has Glenn Cullen and Adam Kenyon as his advisors. 
Ad blocker interference detected!
Wikia is a free-to-use site that makes money from advertising. We have a modified experience for viewers using ad blockers

Wikia is not accessible if you've made further modifications. Remove the custom ad blocker rule(s) and the page will load as expected.