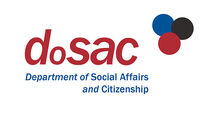 The Department of Social Affairs ,(Later known as DoSaC) is the department The Thick of It is set in. It is a department that takes care of immigration, citizenship, data from the previous years and social cases.
First seen as a Labour department with Hugh Abbot in charge, in Series Two Hugh's team then move into a brand new building made especially for Social Affairs and eventually everybody gets settled in. After a cabinet reshuffle Hugh doesn't survive it and has to leave the department
In Series Three Nicola Murray takes over the department after a cabinet reshuffle, she becomes hated by the rest of the department and messes up Glenn Cullen's chances of becoming an M.P.
Series Four saw the new coalition Government take over, headed by Fergus Williams, his advisor Adam Kenyon and Peter Mannion take over the department.
Ad blocker interference detected!
Wikia is a free-to-use site that makes money from advertising. We have a modified experience for viewers using ad blockers

Wikia is not accessible if you've made further modifications. Remove the custom ad blocker rule(s) and the page will load as expected.